Skip Main Navigation
Resources About Endangered Birds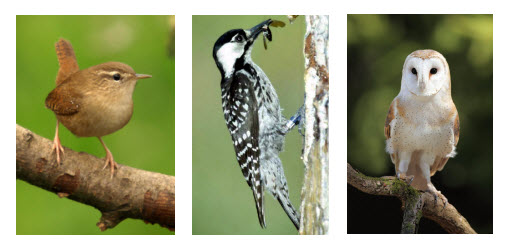 From left: Bewick's wren, Red-cockaded woodpecker, Barn owl
Read more about the Bewick's wren, red-cockaded woodpecker and barn owl on the websites listed below. As you read, use your Endangered Bird Graphic Organizer on page 2 in your Engineering Portfolio to record answers to the questions below.
How does this bird choose its nesting spot?
What are some reasons for this bird's decline in population?
What if any solutions are offered to save the bird populations?
As you research, think about ways to protect endangered birds from extinction. Your teacher will lead a class discussion on this topic.
> Bewick's Wren


(from Maryland Department of Natural Resources)
> Red-Cockaded Woodpecker


(from the Cornell Lab of Ornithology)
> Barn Owl


(from the Cornell Lab of Ornithology)